Best Broker for Crypto Daytrading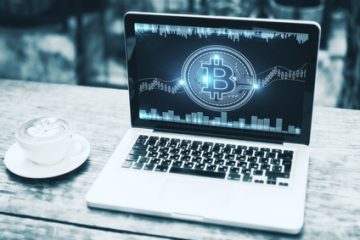 There are several brokers on the market which offers cryptocurrency daytrading opportunities. However, the services offered and the fees applied can range widely among the platforms. It worth considering a couple of different aspects before signing up for a service.
A couple of popular forex broker opened recently the opportunity to trade with bitcoin and other altcoin CFDs on their platform. It is important to note that when engaging in a CFD contract for cryptocurrencies you are not holding directly any bitcoins or altcoins. A contract for difference (CFD) is a popular derivative trading asset, that enables you to speculate on the increase or decrease of the underlying assets without actually owning it. In case of a cryptocurrency CFD you can buy and sell coins just like on a cryptocurrency exchange, but without the need to wait for confirmation times on the blockchain. When engaging in daytrading, quick access to funds is crucial. On the other side, CFD trading however usually have wider spreads compared to the cryptocurrency exchanges.
You also have the opportunity to do daytrading directly using cryptocurrencies. In this case, you have to own the cryptocurrencies and deposit them to the platforms. It worth to note, that there is no option to purchase bitcoin on altcoins on many of these sites.
As for the cost, most exchanges apply a maker-taker model for the fee schedule. The market makers can trade almost free of charges, while the price takers bear the trading fees of 0.2%-0.3%. Sometimes deposits and withdrawals are charged as well if the platform accepts funds apart from cryptocurrencies. The trading spreads are an important cost factor when choosing the right platform as the frequent buy and sell can be expensive for daytrading if the spreads are wide.
Top 5 Broker for Cryptocurrency Daytrading
PrimeXBT

– PrimeXBT is the new rising star in the crpytocurrency trading sky. The professional derivatives broker offers perpetual contracts. Identity verification is not required to start day trading with the trading engine. A short intro video shows the functionality of the platform to provide a quick overview of how you can trade in PrimeXBT.
PrimeXBT offers leverage up to 100:1 and is therefore one of few Bitcoin brokers with such high leverage. The broker platform only covers what is needed in order to start margin trading, without any confusing extra information. The clear and simple functionality of the site is convincing for many day traders.
BaseFEX

– BaseFEX is another new cryptocurrency trading platform offering derivatives trading with high leverage, again even up to 100x.
The company claims to be "finally a usable platform to trade crypto derivatives". Based on this claim they realized a simple but efficient trading platform letting day traders trade Bitcoin, Ethereum, EOS, Litecoin, Tron and a range of other major altcoins in the form of perpetual contracts for difference. The website interface of the trade section is clean and easy to understand, with the professional chart of Teadingview embedded. For day traders definitely worth a try.
OVERBIT

– OVERBIT can be especially interesting for cryptocurrency day traders as the broker offers quite appealing features: 0% trading fees mean that you don't pay any fees; except for holding positions over certain hours each day, when the rollover fees (leverage funding fees) apply – at 01:00 UTC, 09:00 UTC and 17:00 UTC – the hours defining the funding intervals.
Alongside with other features such as 50:1 maximum leverage for cryptos, generous rewards, deep liquidity and a highly professionally designed platform offering a smooth trading experience, Overbit is a great pick for day traders.
BitSeven

– BitSeven is another cryptocurrency margin trading platform with 100x maximum leverage. They claim to have 99.999% service availability. The coins that can be traded on margin are BTC, ETH, LTC, and XRP, each in the form of perpetual contracts for difference (CFDs).
There are less distracting menus, links and information so it's easier for traders to keep focus on their margin trading activities. An interesting feature of this platform is that you can open positions in both price directions at the same time. Every month they take half an hour for server maintenance, which traders should know about: It's on the 30th of every month, 11:00 to 11:30 a.m.

Deribit – Deribit is focused in providing the best BTC only Derivatives Exchange service in the whole world. Their futures reaches up to 20x leverage and European style Vanilla Options leverage is up to 1:10. The website also practices safe storage by keeping 90% of the BTC in cold storage away from possible security breaches. Their trade platform is pretty awesome and straightforward, making it a choice website for people that are looking into a 100% BTC trading website.
Aside from their awesome website features, Deribit is also known for having an Insurance Fund making sure that their customers are well protected. Trading fees aren't that steep since they only charge a maker fee of 0.02% and a taker fee of 0.05% for Futures and 0.04% for underlying or 0.0004 BTC/option contract making them one of the cheapest in the market today.
When it comes to mobile capabilities, the website has enough on its back to carry mobile traders wherever they are and whenever they want; making their mobile App remarkably useful. The most amazing feature of the website is the ability to follow trading ideas of veteran traders! This will not only benefit you, but would greatly increase the copied veterans' followers as well. On the other hand, if you are an experienced trader, you can have your trades' public and earn by people following you. The website has an active demo account making it easier for you to test out the waters before fully committing.
Cryptocurrency Daytrading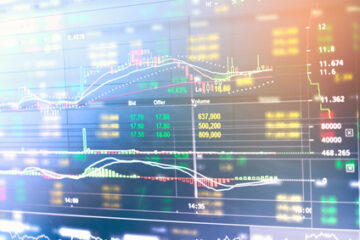 Once you have become familiar with the basics of cryptocurrencies, one can also realize quickly the opportunities behind the daytrading of cryptocurrencies.
Daytrading and Volatility
Daytrading is a speculative trading strategy where the buying and selling of assets happen within one day. Because of the usage of financial leverage and the rapid returns that are possible, day trading can be extremely profitable or extremely unprofitable.
The price volatility of cryptocurrencies is significantly higher compared to traditional assets on the capital markets. Even considering the volatility of alternative assets, bitcoin and the altcoins leads the board in terms of volatility. There are several factors behind the huge price fluctuations which also provide a great opportunity to earn money through daytrading.
It is always important to make sure you are familiar with the assets you are investing into. Learn about the different types of orders, derivatives and also about the various cryptocurrencies before engaging in any real trading activity. Demo accounts are best to learn about cryptocurrency trading. Don't forget, your capital is at risk after all.
top images: © peshkov – fotolia.com, © ahorizon – fotolia.com