Kraken Review
Company Location
United States, San Francisco
Currencies
Augur Basic Attention Token Bitcoin Bitcoin Cash Cardano Chainlink Cosmos DASH Dai Dogecoin EOS Ether Ether Classic Gnosis ICON Litecoin Monero Nano OmiseGO PAX Gold Qtum Ripple Siacoin Stellar Lumens Tether USD Tezos Watermelon WAVES Zcash
Fiat Currencies
USD, EUR, CAD, JPY, GBP
Order Types
Market, Limit, Stop-Limit, Stop-Market, Take-Profit Market, Take-Profit Limit, Maker only, Immediate-or-cancel, Reduce only
Payment Methods
Wire Transfer, SEPA, ACH, FedWire, Etana Custody
Tradeable Coins
Augur Basic Attention Token Bitcoin Bitcoin Cash Cardano Chainlink Cosmos DASH Dai Dogecoin EOS Ether Ether Classic Gnosis ICON Litecoin Monero Nano OmiseGO PAX Gold Qtum Ripple Siacoin Stellar Lumens Tether USD Tezos Watermelon WAVES Zcash
Kraken is one of the oldest exchanges serving US customers and worldwide users that also support margin trading with bitcoin and other cryptocurrencies. Being a veteran player on the market provides a great experience in terms of trading infrastructure and services both in terms of variety and fees. This makes Kraken one of the best options if you are looking for margin trading with cryptocurrencies.
Review Contents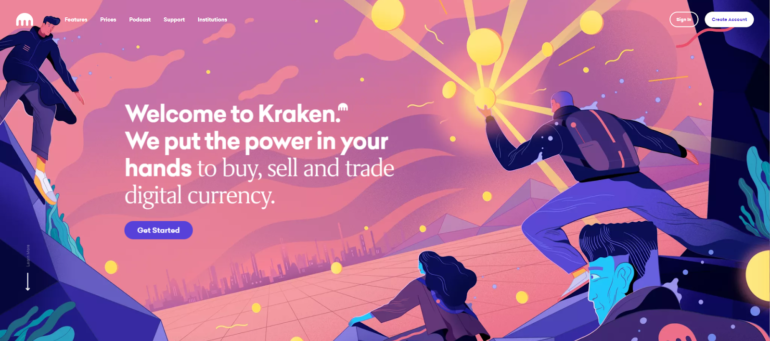 About Kraken
Kraken was founded in 2011 by Jesse Powell, a serial entrepreneur with several prior experiences in online businesses covering a wide range of topics, including art, virtual worlds, online networks and of course cryptocurrencies. The aim of Powell with founding Kraken was to provide an easy, quick and reliable form of bitcoin purchases for everyone around the world. By now Kraken has been grown into a multimillion-dollar business offering a lot of different services beyond just buying bitcoin.
The trading platform is running its own blog, where they frequently share updates related to Kraken's services and this is also where they teach customers and introduce new features to the audience. Their posts are often shared on Facebook, Twitter, and Linkedin where they have a decent number of followers actively engaging with the content. Jesse Powell, the founder and current CEO of Kraken often presents topics and lectures by himself to the public to increase awareness of cryptocurrencies. If you like podcast, tune into Kraken's monthly recap on interesting topics which touches a lot of different subjects beyond cryptocurrencies.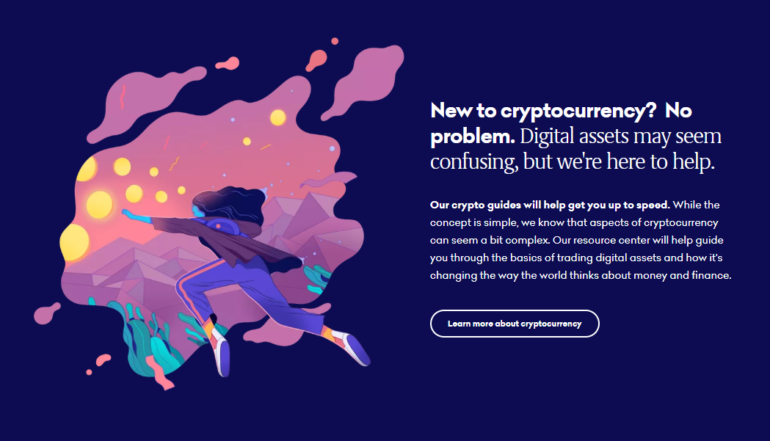 Supported Countries on Kraken
Kraken is one of the few crypto exchanges which support US users. Almost all US states are supported, except for Washington and New York, for these states they still accept pre-verifications, meaning that you can sign up and when regulation becomes favorable, you can be one of the first ones being accepted on the exchange from this area.
In terms of worldwide users, it is good news that Kraken offers its services to almost all countries around the globe. The restricted countries list is indeed a short list containing the following countries where Kraken does not offer its services.
Afghanistan
Cuba
Guinea-Bissau
Iran
Iraq
Japan
North Korea
Tajikistan
Trading Instruments on Kraken
Beyond bitcoin, there are 28 other cryptocurrencies, including ethereum, ripple and many more you can trade both on the spot and the futures market with leverage as well. The trading pairs are available against BTC and also against, USD, EUR, and ETH.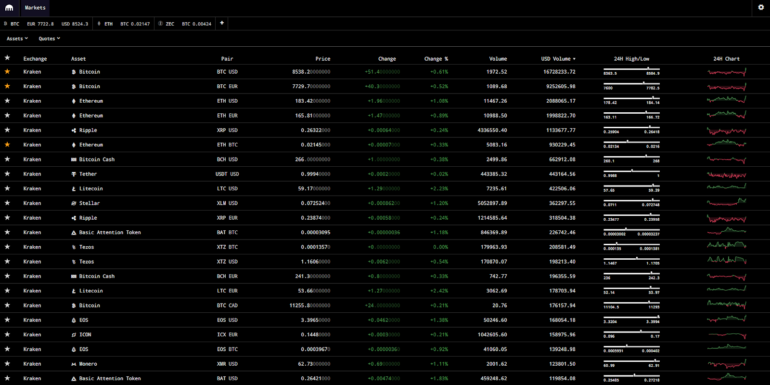 Here is the list of altcoins you can trade on Kraken:
Augur
Basic Attention Token
Bitcoin
Bitcoin Cash
Cardano
Chainlink
Cosmos
DASH
Dai
Dogecoin
EOS
Ether
Ether Classic
Gnosis
ICON
Litecoin
Monero
Nano
OmiseGO
PAX Gold
Qtum
Ripple
Siacoin
Stellar Lumens
Tether USD
Tezos
Watermelon
WAVES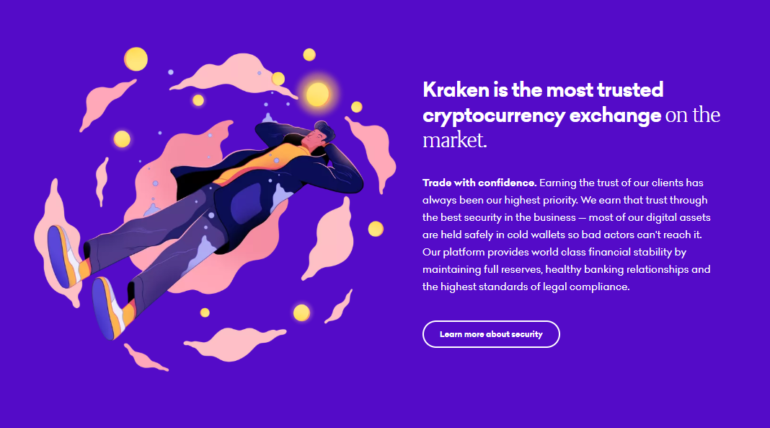 Margin trading on Kraken
Kraken offers margin trading in 8 major cryptocurrencies, including, bitcoin, ethereum, tether, bitcoin cash, ethereum classic, augur, monero and ripple.
The amount of leverage you can take on Kraken is depending on the trading instrument and pair you choose. The minimum amount of leverage is 2x, but in certain trading pairs for futures contract, you can trade up to 50x of your money and benefit from the market movement on a different scale. The most liquid trading pairs are offered with 50x leverage, like the bitcoin, ethereum, and ripple against USD or EUR.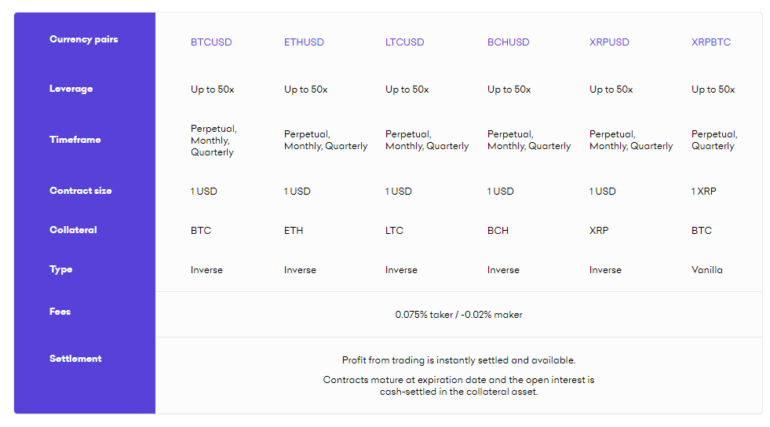 Margin trading allows you to trade with larger about of money that you have by borrowing balances for opening positions. The leverage of 50x means, if you have 1000 USD you want to trade with, with 50x leverage you can open positions with 50000 USD. This also means if the market moves in favor of you, your potential profit is 50x higher than without margin trading. Just bear in mind, using leverage is risky, with the higher profit potential, you also need to consider a higher loss in case the market moved against you.
On their support site, Kraken lists the maximum amount of leverage you can take when margin trading on the platform in various altcoins.
Order Types on Kraken
Kraken offers several order types that both suit the needs of newbies and experienced traders.
Market orders are executed on current price levels if the market is within 1% of the best aks and best bid prices. Your order may be partially filled if you select this option.
Limit orders allow you to set a minimum or maximum price where you want to sell or buy. This limit price must be within 10% of the market price to be accepted by the trading engine.
In case of a stop-limit order, you can limit your losses on open positions or further increase your position size in case market moved in favor of your strategy. The stop price is the market price which is when reached a limit order is placed with your set limit price. This limit price is the worst possible price which order can be matched. Common types of stop-limit orders are stop-losses (to limit your losses) and stop-buy (to increase your position size). Similar to stop-limit order, stop-market orders are also an effective risk management tool you can use on Kraken. The order can be triggered from the last trade price, the mark price or the index price.
Take profit market and limit order helps you to protect your hard earned trading profit. These order types help you to close a position at a market or at a limit price, depending on your choice.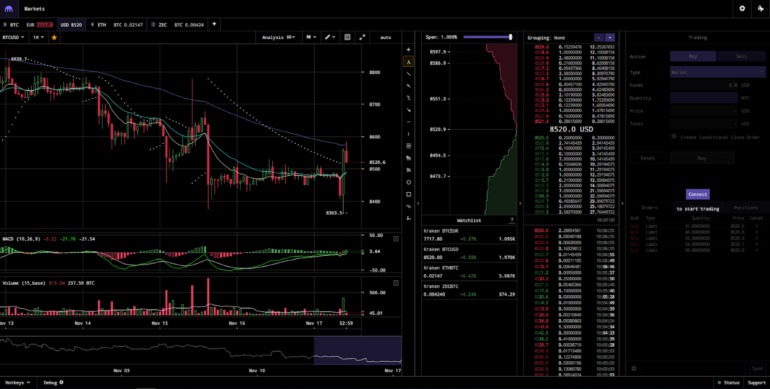 Kraken offers some advanced order types which helps the execution of complex trading strategies.

Maker only order is very similar to limit order, but it will be rejected or canceled if the price entered would execute it immediately. An immediate-or-cancel will be executed at the available price and quantity, the remainder of the order is canceled and not entered into the trading book. Reduce only order helps you to reduce the number of open contracts for an existing position.
You are able to edit your orders in terms of quantity, limit and stop prices until the order is live. If you want to switch between the order types, close the existing positions and open new trades.
Deposits and Withdrawals on Kraken
In order to create an account at Kraken, enter your email, username, and password into the registration form. You are asked to fill out the primary residence and accept the terms and conditions. Note, that your username cannot be changed after signing up. After activating your registration you are good to go to start trading at Kraken. Don't forget to secure your account using 2FA and a masterkey for resetting passwords.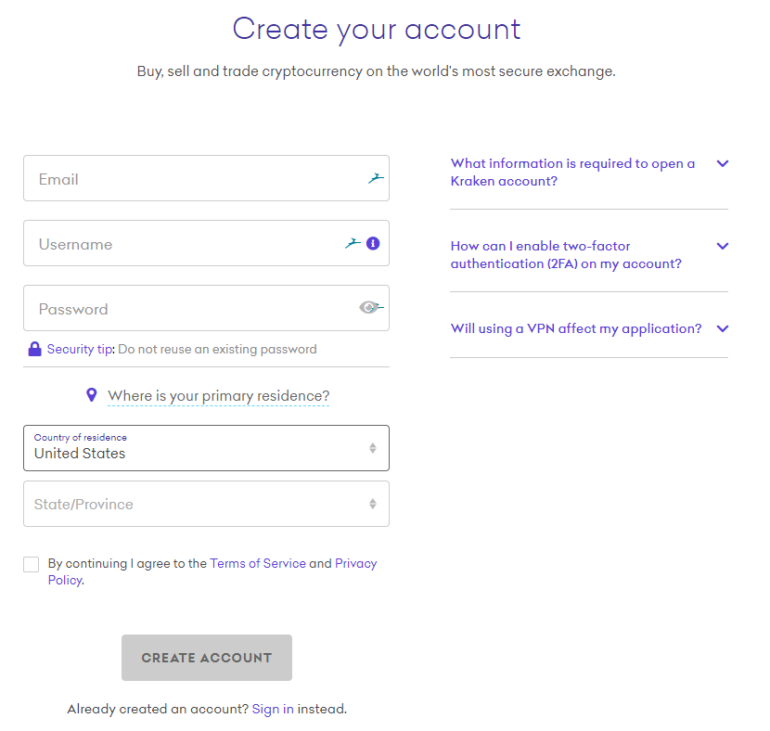 Funding your account can be done through fiat and cryptocurrencies. Fiat deposits are depending on verification levels, but crypto deposits can be done without any KYC process. Note that withdrawals are also subject to verification, so go through the KYC levels before you accumulate significant amount of money on your trading account.
There are three levels of verification available at Kraken: starter, intermediate and pro, these limits the amount of deposit and withdrawals you can make daily and monthly on Kraken. Pro users can withdraw more than 100M USD monthly. In terms of cryptocurrency limits, withdrawals start from daily 5k USD in the starter plan and go up to monthly 300M USD monthly withdrawals.
You can deposit USD, EUR, CAD, GBP and JPY at Kraken. You can also make deposits in 30 different cryptos if you prefer this.
For most liquid currencies there is no deposit fee on Kraken, but there is a minimum amount of cryptocurrency you must send to Kraken to be credited to your account. They also charge a small fee for setting up accounts for different currencies and deposits fees applicable to some smaller altcoins.
The minimum withdrawals are also set by each altcoin and the withdrawal fees are depending on the types of crypto you would like to withdraw. Fiat withdrawals are charged based on the method you choose, SEPA withdrawals cost 0.09 EUR, Swift is 35 USD. Kraken does not allow withdrawals to credit or debit cards or any third party payment processors. It takes usually 1-5 business days to process withdrawals.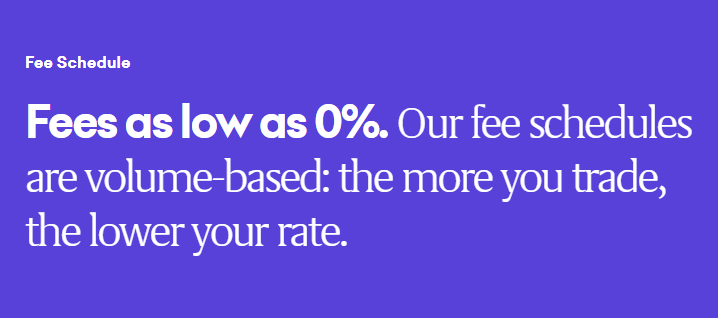 Fees on Kraken
Beyond deposit and withdrawal fees (which are depending on the method you choose and the asset you select) Kraken charges trading fees after executed orders and financing fees for leveraged trades.
Trading fees depending on the currency pair, your 30 day trading volume and whether you are a liquidity maker or taker on the market. In general trading fees at Kraken vary between 0% to 0.26%. Taker fees are between 0.10% and 0.26%, while makers fee are 0.00% to 0.16%.
If you are choosing margin trading, then opening and rollover fees are charged. The opening fee of leverage positions are between 0.01% (for bitcoin, tether) and 0.02% (for the rest of the coins) and subsequently you have to pay 0.01% fee for every 4 hours you have open leveraged positions.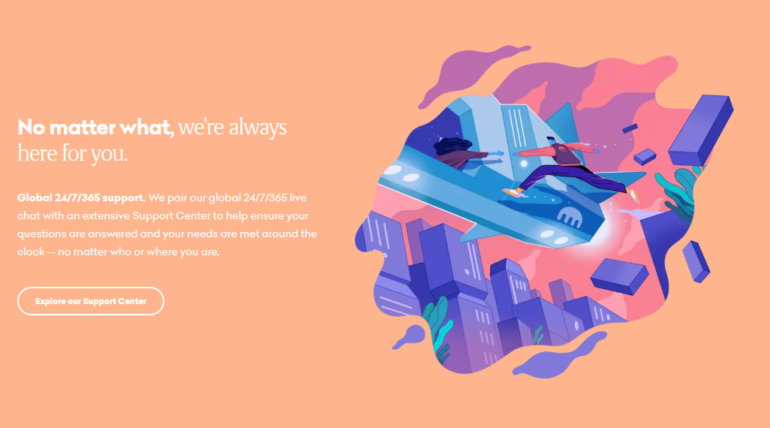 User Experience on Kraken
The site has gone through a total design update recently which impacted both the look and the feel of the platform along with several technical updates in the background. In terms of user experience, Kraken's site is easy to navigate on and has tons of relevant, up to date material about both how to use the trading platform and also general knowledge sharing articles that teaches users about the specialties of margin trading with cryptocurrencies.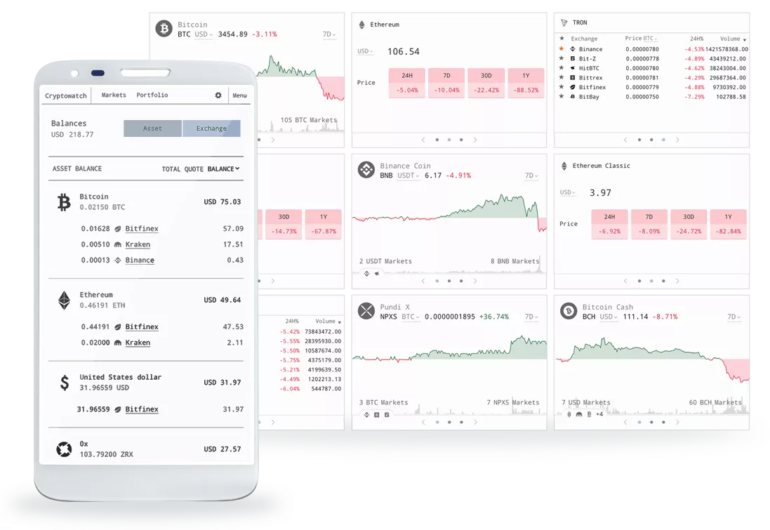 Kraken offers a wide variety of support options in case you have any questions or issues. You can reach them through tickets and online chat. They also recently introduced a phone support system, where you can request a callback from the support team. This outbound phone system has been specifically designed to avoid scams specialized in this field, so the team can only solve general issues through phone calls to avoid thefts.

Security is the number one objective for Kraken, there are a lot of features that ensures your funds are safe when you are trading on Kraken including 2FA, email confirmations for withdrawals, encrypted email, systems and data, suspicious activity monitoring, configurable timeout sessions, locking option. 95% of the coins of Kraken are stored in offline, geographically distributed cold wallets and they have an audit available about their proof of reserves.  The team performs ongoing penetration testing to be prepared for possible online attacks.
Conclusion
Kraken is one of the oldest trading places for cryptocurrencies. Founded in 2011, Kraken offers to exchange and trading up to 30 different coins and offers 50x leverage trading option for 8 major cryptocurrencies. Their complex security protocol ensures your funds are safe at any time. The platform is suitable both for newbies and advanced traders, their fee structure, however, is relatively complex, so make sure you review it before engaging into trading. All in all, Kraken is one of the best option on the market if you are looking for a reliable, safe and robust exchange to trade cryptos.
Go to kraken.com