Best Broker to Short Bitcoin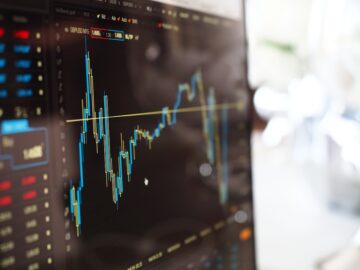 Bitcoin and the cryptocurrency market has just been recently developed. For many years the infrastructure was not sophisticated well enough to be able to short sell bitcoins in an easy way. However by now many trading platform and brokers offer short selling solution for bitcoin as well among their ordinary service features.
During a bitcoin short sale you are expecting the bitcoin prices to drop so you can sell now the bitcoins at a high price now then purchase it back later on for a lower price and give the borrowed bitcoin back to the owner while still keeping the profits from the exchange rate changes.
When you short selling bitcoin and borrowing bitcoin as the first step, the trading platform supplies the required bitcoin amount from their own portfolio. Make sure you are familiar with all the rules and regulation about short selling on the given platform you want to trade as there can be differences in the terms. The most important point to look for beyond the price if the platform has any restriction on holding the underlying asset, like recalling the assets at a given point in time or rate. As this can lead to unexpected losses even if the market moves in the desired direction.
You can short sell bitcoins directly on some platform or short sell bitcoin CFDs. In case of bitcoin CFDs you don't own directly the borrowed bitcoins, but can still profit from the changes on bitcoin prices even without being familiar with the technological nature of cryptocurrencies.
Top 3 brokers to short sell bitcoins
PrimeXBT

– PrimeXBT is a new crypto margin trading broker established in 2018. Within the first months they could already gain high popularity and a huge amount of traders using their excellent trading engine for cryptocurrency long or short trades in perpetual contracts for difference. The maximum leverage offered by PrimeXBT is as much as 100:1.
But now there have come up a whole range of other crypto margin brokers with a good trading platform, high leverage and crypto CFD trading to short Bitcoin for profit in bearish market environments. On PrimeXBT, besides Bitcoin traders can also short Litecoin, Ethereum, EOS and Ripple. Alongside with cryptocurrency derivatives trading the broker offers a range of Indices, Commodities and Forex majors. No KYC, signup is super quick.
BaseFEX

– BaseFEX is another new cryptocurrency margin trading broker providing cryptocurrency derivatives trading with generous leverage, also up to 100:1.
For the makers of BaseFEX it was important to provide a margin trading platform for cryptocurrencies that is finally usable, where they probably respond to the many weaknesses and disturbances of other trading engines. Their outcome was a simple yet efficient margin trading site letting professional crypto traders long or short Bitcoin, Ethereum, Litecoin, Tron and some other big altcoins in the form of CFDs (perpetual contracts for difference).
BaseFex has a simple and clean trading interface providing the professional Teadingview chart. Traders are able to perform an in-deph chart analysis right on the BaseFEX platform before they set a short trade.
OVERBIT

– OVERBIT is a quite appealing trading site for professional crypto traders since they offer some really cool features starting with their no fees policy. The only fees taking place under certain circumstances are leverage funding fees 3 times a day. If you hold an open position over those certain hours, the funding fee occurs. This is at 01:00 UTC, 09:00 UTC and 17:00 UTC.
The maximum leverage traders can use in their short trades is 50:1. Besides that Overbit offers cool rewards, a good trading engine, deep liquidity and some other features making the trading platform a good pick for traders who want to short Bitcoin, ETH, XRP, LTC, EOS, BCH, ADA or NEO.
BitSeven

– BitSeven is one of the newer crypto margin trading brokers providing as much as 100:1 maximum leverage. The service has 99.999% service availability which provides an especially stable and flawless system. The cryptocurrencies that can be shorted on Overbit are Bitcoin, Ether, Litecoin and Ripple, each in the form of perpetual CFDs.
The webiste looks like the designer has been inspired by other exchanges, but the user interface looks more simple and clean, with less disrupting information and elements. Especially for new traders a more clean interface like BitSeven's might be easier to use. A cool feature of BitSeven is that you can open short positions at the same time while holding open long positions, so you can trade in both directions at the same time.

Deribit – Deribit is a trading platform that provides BTC Futures and Options to registered customers. It is really easy to short BTC on this website due to its user-friendly interface. The website focuses on BTC transactions which makes it a perfect choice for people that want a full crypto experience.
What makes Deribit special is that they have a ton of features being offered on their website with Insurance for all their customer trades. The 20+ BTC Insurance makes sure that their customers are covered all the way making their customers feel comfortable and not left out. After several years of development, Deribit went live way back in 2016 and has continued to support their customers relentlessly every since with a very active team behind them and with the full support of their CEO John Jansen. Futures fees run for 0.02% for makers and 0.05% for takers. Options fee is 0.04% of underlying or 0.0004 BTC/option contract.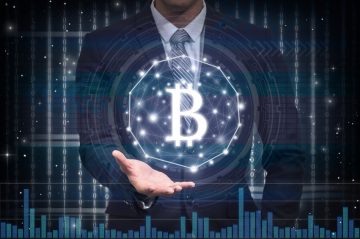 Bitcoin is started to be treated nowadays just like any currency – you can buy and sell them on the market. In the case of financial assets, shorting is a common strategy used to benefit from the expected decline in a given market. A forex trading and bitcoin broker platforms let you short bitcoin as well, just like trading with any other financial products. You just need to find the right place to be able to do that.
What is shorting and short selling?
In a short position, a trader is looking for the reduction in value of the underlying asset. The main motivation behind a short trade that the trader is expecting the market to go down for the asset in question, so the trader wants to sell it now at a high price and purchase it back after at a lower price level. The profit comes from the difference between the sale price and the purchase price. A short position can have various reasons from speculation to hedging downside risk of a prior long position where you have purchased the asset.
However how can you sell something you have not owned before? The answer lies in the process of shorting. In order to engage in a short trade, you have to first borrow the underlying asset.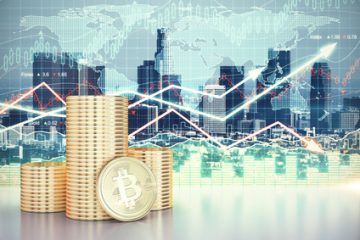 Once you have the underlier you can sell it now at the current price level and purchase it back later on. Since the underlier is borrowed at the first place, the borrower will require the asset back at a later point in time agreed in the contract, so you have to purchase back the underlying security. Also, because of borrowing in the background short selling costs money, as the borrower requires some financial compensation for not bearing the asset during the term.
Current trading platform and brokers handle the background of the short selling as market makers, which means you don't need to find a borrower directly on the market enough to click on the short button and the rest is handled in the background.
Short selling beyond just speculation is a great tool for portfolio management. It also provides liquidity to the market, so it is an important feature of any market.
However, theoretically the risk on a short sale can be infinite as if the price does not go into the favorable downside direction, the upside price potential can be unlimited. This combined with the larger amount of leverage available on the trading platform can lead to significant losses. Therefore it is only advisable to use short selling if you are experienced already on the market.
How to short bitcoin?
It is always important to make sure you are familiar with the assets you are investing into. Learn about the different types of orders, derivatives and also about the various cryptocurrencies before engaging in any real trading activity. Demo accounts are best to learn about cryptocurrency trading. Don't forget, your capital is at risk after all.
top images: © THANANIT – fotolia.com, © peshkov – fotolia.com