Trading Forex with Bitcoin
Forex is traded 24/7 every single day of the week – just like bitcoin. But there are a lot more similarities between the two markets, both assets are working as a currency and the price dynamics follow similar patterns. Although the high liquidity in the market can be very attractive for day traders, you also need to consider the volatility involved with trading bitcoin.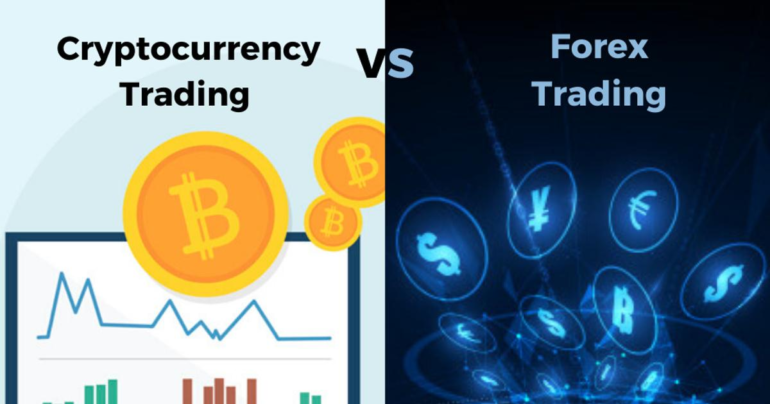 If you want to trade forex using bitcoin, follow these steps:
Buy bitcoin on an exchange
Deposit bitcoin on your broker account
Start using your fund to trade forex
That's it, sounds easy. But is it really just like this?
In this article, we review the advantages and disadvantages of trading forex with bitcoin and suggest to you the best brokers where you can benefit from forex trading with cryptocurrency.
Review Contents
Forex Trading vs Bitcoin Trading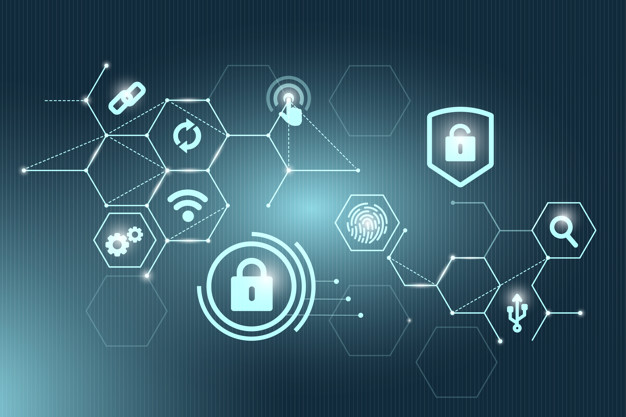 Forex is a short word for foreign exchange market. Trading forex is eventually the process of the buying and selling of currencies in the hope of making profits.
Fiat currencies are referred to as the consolidated asset class of ordinary currencies such as USD, EUR, CAD while cryptocurrency are digital assets that involve blockchain technology to send and receive money, just like in the case of BTC, ETH, XRP and many more.
To see if trading forex with bitcoin is the right option for you, it is useful to understand the similarities and differences of each market.
Similarities of Forex and Bitcoin Trading
In terms of similarities, both forex and bitcoin are traded around the clock every day of the week. Unlike stocks where the market hours are fixed based on the location of the exchange, you can trade forex anytime anywhere. This 24/7 open hour is the very same for bitcoin.
Trading is done on both markets in a decentralized way. There are a lot of different market participants offering brokerage services with different fees, some of them are regulated, others are not. In many cases, you can also use MetaTrader 4 and 5 to executive your orders even when trading with bitcoin on the forex market.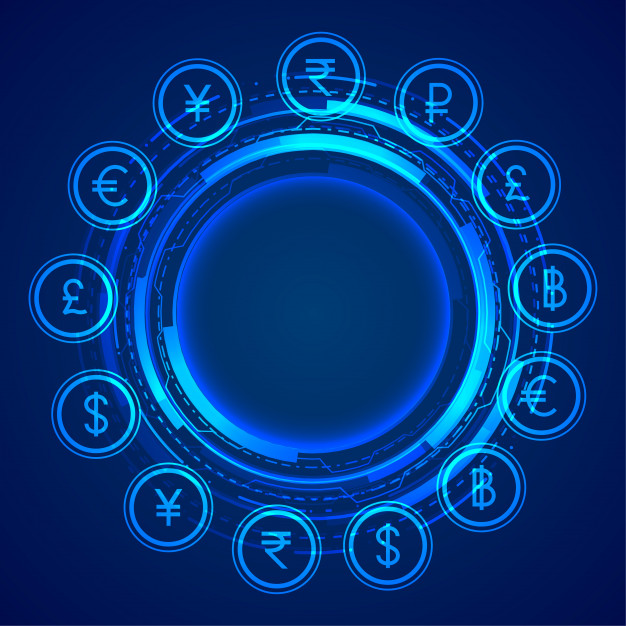 CFD is a common form of trading forex pairs. The Contract for Differences is a type of asset that lets you benefit from the fluctuation of the price of the underlying asset without effectively owning it. CFDs let you short and long the market and take on leveraged positions. Both in the case of bitcoin and forex trading.
In terms of price action, crypto and fiat currencies work very similarly: they react to news and follow technical analysis patterns to some extent.
Majors and minors are referred to the most popular trading pairs on the forex markets. The most-traded fiat currencies are USD, EUR, GBP, CAD, CHF, AUD, JPY. Minors have less liquidity and might not be able on all brokerage platform, but often offers more volatility and profit potential. Something similar also exists in the cryptocurrency market. While BTC is definitely the most liquid asset in the crypto space, other altcoins can be viewed in a way as minors, which are less liquid instruments but can offer even more profitability.
Differences between Forex and Bitcoin Trading
Although the market of fiat and cryptocurrencies are decentralized, the way the cryptocurrencies built up and work are very different compared to fiat currencies. While in case of the USD there is the FED, or in case of the EUR the European Central Bank which issues and controls the supply of money on the market through monetary policy decisions, bitcoin, and cryptocurrencies do not have a central point of issuer. Ther number of coins on the cryptocurrency market are usually controlled by an automatic mechanism built into the code of the digital assets, so the supply side is more predictable compared to monetary decisions.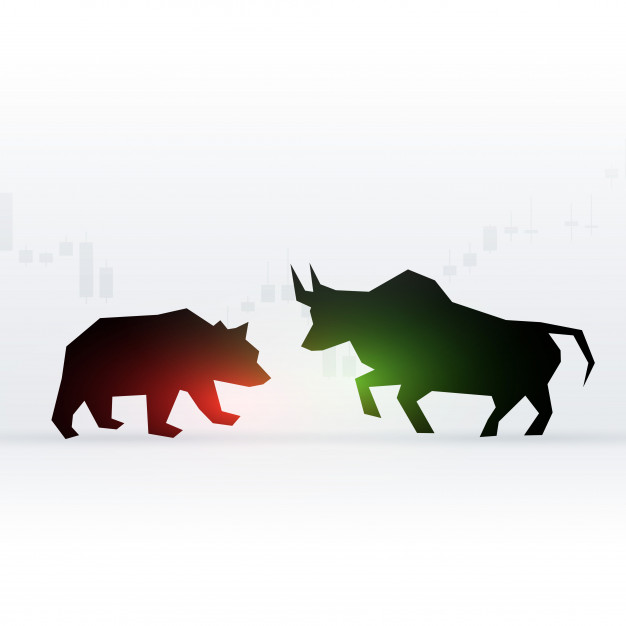 Cryptocurrencies are a new asset class while the forex market has been existing for hundreds of years. Currency trading goes back to ancient times when people traded different money even in Egypt thousands of years ago. Because the currency market is existing for such a long time, it is more mature than the crypto market. Matured markets involve more efficiency, lower volatility, and higher liquidity.
This also brings up a very crucial difference between the forex and bitcoin markets: volatility. The price fluctuation of cryptocurrencies are significantly larger compared to forex trading pairs. Even a small amount of leverage can result in huge PnL in bitcoin trading as the market often moves more than 5-10% intraday (!). Such large price movements are not really happening on the forex market, so traders usually ended up with high leverage to be able to profit even from small price differences. Always consider bitcoin's high volatility when engaging in margin trading on the crypto market.
Pros and Cons trading Forex with Bitcoin
There are a couple of benefits and risks associated with trading forex with bitcoin, make sure you are aware of these aspects before risking any money.

Advantages of trading forex with bitcoin
By nature bitcoin and most cryptocurrencies are decentralized assets with no central authority controlling its value. In contrast, fiat currencies' valuation are subject to monetary policies and government decisions. Hence bitcoin can be a good addition to a diversified portfolio to manage geopolitical risk exposure caused by a certain currency.
Bitcoin offers anonymous transactions over the blockchain which lets you trade and fund your account without revealing any personal or financial information, providing bank account numbers or credit card details.
Trading forex with cryptocurrency opens up trading for everyone. The cost of opening new orders and funding margin trades are usually lower in the case of bitcoin deposits to attract new clients to the market. The minimum deposits are also much lower, you can start trading as low as $25 while some regulated brokers often require thousands of dollars as minimum balance on your account.
Disadvantages of trading Forex with Bitcoin
Although trading forex with bitcoin has a lot of advantages, you also need to consider the drawbacks related to this. Specifically, the biggest disadvantage of trading forex with bitcoin is that bitcoin price can fluctuate very widely, which can harm your overall profitability if you did not pick the right side of the market.
Since the volatility is much higher on the cryptocurrency markets, even a small amount of leverage can cause you margin calls and direct liquidation of your account in case the market moved in the opposite direction of your strategy.
Consider that if you are trading USD against the EUR, and you have funded your account with bitcoin, you also have to take into account the price fluctuation of BTC against the USD and EUR.
Conclusion
Forex trading can be a very lucrative business especially combined with high leverage with proper risk management in place. You can consider bitcoin just like any other currency, where the technical analysis can hold even better than on the traditional forex market, and you will quickly find yourself deep down in the rabbit hole of bitcoin forex trading. Make sure you apply diligent trading strategy with appropriate risk management tools and you will see that holding bitcoin and forex portfolio on the same trading platform (even including Metatrader 4 and 5) can reduce your transaction cost and boost your profit in no time. Just bear in mind, cryptocurrencies can have much higher volatility than traditional forex markets so even low amount of leverage can result in big position swings.
Best Brokers to trade Forex with Bitcoin
Evolve Markets (high Leverage)
Evolve Markets – 1:1000


Evolve Markets is a crypto-only trading platform offering both privacy and security at the same time while you can get access to high leverage. Using bitcoin deposits you can trade forex up to 1000x on Evolve Markets with tight spreads and no fees.
Evolve Markets has been founded in 2016 and it is run by Evolve Markets Ltd., a company registered on Saint Vincent & the Grenadines. You can trade with over 10 different currencies with 50 trading pairs using Evolve Market's own trading platform connected to the popular MT4 and MT5 clients. You can deposit both bitcoin and litecoin on your Evolve Markets account free of any fees, withdrawals are also free of charge, the commissions are built into the spreads. The average spread for majors are 1-10 pip, for less liquid currencies it can be up to 100-200 pips.
You can use the charting tool offered by TradingView to build up your strategy on Evolve Markets. In terms of order types, market, and pending (limit) orders are available on the platform, which will help you to execute all of your basic forex trading ideas. They offer forex trading in the form of CDSs so both margin trading and short selling are possible on your account.
Coinut (best for CAD and SGD trading Pairs)
Coinut – No leverage


Coinut is a Canadian cryptocurrency trading platform offering USD, SGD, and CAD trading at low fees. Founded in 2013 Coinut is a veteran broker on the market with its headquarter currently in Singapore for the company.
You can deposit and withdraw both cryptocurrency and fiat currencies (USD and CAD) on your account using debit cards and wire transfers as well, in terms of fiat transactions, fees are applied. Since the platform also handles fiat currencies, you need to quickly pass the customer due diligence process with valid photo ID to comply with regulations. You can sign up with your Google account making the onboarding very quick and easy.
The trading fees follow a maker-taker fee schedule with volume-weighted tiers. You can even trade crypto to crypto for a fee, forex trading fee are reasonable charged at 0.3%-0.5%. Margin trading is however not possible on Coinut.
PrimeXBT (25 majors up to 1000x Leverage)
PrimeXBT – 1:1000


PrimeXBT is a bitcoin-based brokerage platform offering cryptocurrency funding for various markets, including forex market with 25 majors. Founded in 2018, PrimeXBT quickly became popular due to their low fees and ultra-fast (less than 7.12ms) order execution. The company is registered in both Seychelles and St. Vincent and the Grenadines.
PrimeXBT if offering services to more than 150 countries, however currently not service US residents. Since the platform does not require any KYC verification, you can start trading just by providing an email address for signing up. To fund your account you are given a unique deposit address for bitcoin or alternatively, you can also choose to buy bitcoin through the platform through their partnership with Cex. In this case note, however, you will be prompted to provide an ID for verification purposes. The minimum deposit is 0.001 BTC on PrimeXBT and the minimum order is 100 of the given currency (e.g. 100 USD, 100 GBP, etc).
The platform runs on a flat 0.001% trading fee model with various funding fees for currency pairs for margin accounts. You can open leveraged positions up to 1000x. Beyond the usual basic order types like market and limit order, you can also execute complex trading strategies using multiple order parallel on the same underlying asset with OCO (One-Cancels-The-Other) order.
Overbit (no fee Forex Trading with Bitcoin)
OVERBIT – 1:500


Overbit is a margin trading platform offering forex trading option with bitcoin deposits. The company has been founded in 2017, and they have launched the trading platform in 2019. You can fund your account with BTC and USDT and remember to verify your account before initiating any withdrawal.
Overbit offers forex trading with 16 different pairs with even CNY and KRW currencies that are not available on all platforms. You can trade the fiat currency against each other or against BTC. The maximum leverage you can get on forex trades is 500x, while on fiat-crypto pairs the maximum leverage is 100x. You also have the option to engage in take profit and stop-loss orders to manage your risk accordingly.
At Overbit you can decide whether you want to pay broader spreads of a fixed trading fee at Overbit, which is a truly unique fee model. Generally speaking, even the spread based fees are resulting in tight spreads like 1-2 pipis, while the fee is as low as 0.075% for crypto assets.
SimpleFX (Forex Trading with Altcoin Deposits)
SimpleFX – 1:100


If you want to trade forex with cryptocurrencies but want to fund your account with altcoins beyond bitcoin, SimpleFX is your place. Offering 10 different altcoin deposits including ETH, ETC, XRP, Dash, Monero, Litecoin completely free of charge. Since you can fund your account with cryptocurrency, no need to identify yourself with a verification process. If you want you can also fund your account using bank wire transfers it is also possible through their partnership with FasaPay.
There are over 40 different assets you can choose to trade, for forex instruments SimpleFX offers leverage up to 100x. There are no fees charged on the trading platform, their commissions are built in the spreads. For example, for the AUDCAD trading pair, it is 15 pip, while for the EURUSD pair it is 1 pip.
The company is founded in 2014 in St. Vincent and the Grenadines and incorporated by Registrar of International Business Companies and has been offering cryptocurrency trading for a couple of years by now.