BitMEX Futures Trading – How To.
Futures contracts have been used as a trading concept for a very long time now. Way back when the trade infrastructure of the world wasn't as efficient as it is today, people had problems with fluctuating market prices of goods and commodities. The concept of futures contracts was made wherein the buyer/seller bought or sold an asset at a predetermined future date and price.
For example: If we were farming corn and we got a contract from a cereal company; that company will purchase our crops for a future date even if it's still in the growing process at the current price the contract was made.
If the current price of corn was a $500 per ton and the cereal company signed the contract this means that they will be paying a fixed price of $500 per ton despite the market fluctuations that may or may not happen between the date the contract was signed and the delivery date of the corn purchased.
There's a lot to talk about when it comes to futures contracts but today we will be focusing on what BitMEX.com offers to their traders. Without further delay, let's talk about that!
Which Futures can be traded on BitMEX?
Now that you've got a solid idea on how futures work, let's look into BitMEX.com and what their available futures are. We will be discussing the available futures markets along with how they are individually quoted, leverage, and trade samples as well.
XBT (Bitcoin) Futures

As we all know BTC or XBT is where it all started. The BTC revolution has not only changed the way monetary power is being seen today. Unlike Fiat currencies, BTC and other altcoins can now be used to pay for goods and services anonymously.
Bitcoin at BitMEX.com can be traded in perpetual contracts (which we will be discussing shortly later on this article); this means that the contract does not have an expiry date, unlike a regular futures contract. What's amazing about XBT futures contracts at BitMEX.com is that they offer up to 100:1 leverage! Which is probably the highest leverage being offered today in the market?
ADA (Cardano) Futures

Cardano is more than just a cryptocurrency as it is a platform designed to carry out financial applications currently being used by governments and individuals.
At BitMEX.com traders will be able to trade ADA in the form of a Futures Contract which allows the trader to "place bets" on the value of Cardano against BTC on the exchange for a future date. What's amazing is that the website focuses on BTC alone which means that you do not need to have ADA under your account in order to purchase ADA futures.
ADA Futures are quoted in BTC margin and P&L calculations are also denominated in BTC. To get XBT contract value the trader needs to follow this formula: Multiplier * Futures Price * 1 ADA. The USD contract value can be calculated by XBT Contract Value * XBTUSD. For the profit and loss calculation traders need to have the number of contracts * multiplier (1) * (exit price – entry price).
(The formulas mentioned above can be used for all the futures contracts at BitMEX.com)
Just like the other available coins that can be traded at BitMEX.com, leverage is not as high as BTC and as for ADA leverage only goes up to 20:1 which is at a decent standpoint. If traders purchase 20 BTC worth of contracts then they will only require 1 BTC for the initial margin. Trade sample can be seen here.
EOS Futures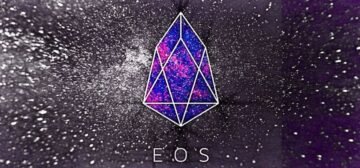 The EOS.IO was designed for the blockchain to be enabled for vertical and horizontal scaling made specifically for decentralized applications. The team behind this amazing project created a structure (much like an operating system) wherein applications can be built.
The EOS software then provides everything from accounts, databases, authentication, communication and the coordination of all the applications (inside the blockchain) of clusters or CPU's. This then results in faster transactions that can handle millions within just a second, which is perfect for decentralized applications.
At BitMEX.com, traders will be able to trade EOS as a derivative and come in the form of futures contracts. This, of course, allows the traders to speculate the future price of the EOS token against XBT; for their exchange rate. Leverage for EOS futures contracts goes up to 20:1 just like other coins mentioned earlier.
ETH (Ethereum) Futures

Ethereum is a public blockchain and operating system that features smart contracts and was released way back in 2015. Since then it has garnered a good amount of followers and has created a solid community that uses the currency for different online transactions. The idea behind this project is actually awesome since they focus on smart contracts which run exactly as they are programmed; drastically cutting downtime, censorship, fraud or any other interference like a third party program.
BitMEX.com traders will be able to access two types of derivatives. The first type is ETH/XBT futures contracts and the second is ETH/USD perpetual contracts. Please be advised that even though the perpetual contracts go with USD, traders will only be able to trade XBT for all the available contracts on the website.
This means that even if the trader speculates an ETH/USD price, they will still be paying for XBT and earning XBT at the same time; not ETH or USD.
LTC (Litecoin) Futures

Just like XBT (BTC), Litecoin was designed to be a peer to peer currency that supports very fast transactions at cheap costs than any fiat paying network we have today. Being decentralized, which means that no government is in control of, the transactions work faster, goes through geographical obstacles without any issues or delay. The initial release was about 7 years ago (2011) and works with the available BTC blockchain.
The coin price today in USD is dwarfed by titans like BTC but this doesn't mean that this is not a popular coin to invest in. At BitMEX.com, traders will be able to bet on the ups and downs of the coin through their futures contracts.
Compared to the other mentioned coins above, LTC leverage at BitMEX goes up to 33:1 which is on the mid-range of futures margin trading. If you want to calculate the contract you simply need to put these numbers into mind:
The multiplier is at 1 and to get the XBT contract value you just need to multiply the multiplier against the futures price * 1 LTC. To get the USD contract value: XBT contract value * XBTUSD; to calculate the P&L you need to have the number of contracts * multiplier (1) * (Exit Price – Entry Price).
TRX (TRON) Futures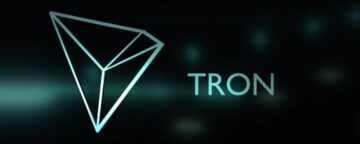 TRON is registered in Beijing but has offices in San Francisco as well. Tronix or TRX which is the official currency of TRON is a decentralized entertainment sharing platform that uses the blockchain network technology. TRX rank in the exchange market isn't that high but they do have an army of loyal users and a community that aims to make their coin one of the best out there today.
It would be interesting to see where their platform would be five years from now; but as of this moment, traders will be able to speculate the rise and fall of their currency and make money out of that.
This can be done at BitMEX.com with the available futures market for TRX/XBT. The available margin for traders is up to 20:1 which is not bad and goes with the majority of the available altcoins on this website.
XRP (Ripple) Futures

Originally released in 2012, XRP is something far different from BTC. Unlike BTC wherein the market is focused on P2P transactions, Ripple, on the other hand, works generally different since they specialize in moving huge amounts of money over the globe within seconds of the transaction being finalized.
Ripple is made for banks, as opposed to Bitcoin which is made to cut out banks of money transfers between people. Ripple aims to enhance the transfer-power of banks and institutions. Unlike BTC, ETH, LTC wherein they can be mined, all XRP tokens were earned giving the company that owns them and can spread them to their liking.
The tokens can only be bought, just like stocks and bonds and they are used for the actual transfer process and issued at its inception. However, banks even get them for free – which is likely the only way to make banks use them. Because: Why should banks pay a new private company for such tokens and not just create a similar project themselves which cuts out the Ripple company?
Traders will be able to purchase XRP futures contracts at BitMEX with a leverage of 20:1; just like the ones mentioned earlier.
BCH (Bitcoin Cash) Futures

BCH is an altcoin coming from a Bitcoin blockchain hard fork in Summer 2017. The Bitcoin clone differs from the original Bitcoin in a couple of important points: BCH is more centralized since it is mainly mined by one company. BCH has a way larger blocksize than Bitcoin. So the coin's centralization will even increase in the future due to its extremely cumbersome blockchain meaning that full nodes will only be loadable and storable by large enterprises.
The creators of BCH aimed a Bitcoin version which is more scalable than the original BTC but failed miserably. Short term the transaction fees are lower, why many people without background knowledge think it might be the better Bitcoin, but long term the BCH blockchain will not be managable as it is designed today. Therefore traders should be careful regarding BCH investments.
At BitMEX.com, traders will be able to speculate the value of BCH in the future; and just like the previously mentioned coin, you do not need to have BCH in your hands in order to trade BCH futures. The website also provides 20:1 leverage for BCH futures contracts just like the mentioned coin above. This means that for every contract of 40 BTC you are required to have 2 BTC for initial margin.
BitMEX Futures Mechanics
Now that we've talked about the available futures contracts you will be able to access at BitMEX.com, it's time to talk about the trading in general. To start off, below are important mechanics of futures markets available at BitMEX:
Multiplier – You need to know how much the contract is worth for you to be able to use the provided formula mentioned earlier in this article. The contract information can be seen under contract specifications for each instrument.
Position Marking – This is how futures contracts are being marked according to the Fair Price Marking method which can be read more about here. This helps the trader calculate the unrealized PnL and the liquidations.
Settlement – This determines when the futures contracts expire. It is really important to know when your contract expires to easily formulate a game plan depending on how much you want to invest in the position.
Initial and Maintenance Margin – This is how much leverage a trader can obtain with the chosen instrument along with the point of liquidation.
Basis – Basis basically refers to what premium or if it has a discount when being compared to the usual underlying spot price and is quoted by an annualized percentage. This exists to give futures an "anchor price" for traders to have.
Here's a video showing how to trade futures on BitMEX.com (from Crypto Hustle) on YouTube.
Perpetual Contracts
Aside from the regular futures contracts that traders will be able to access at BitMEX.com, they are also able to manage their trades or choose a somewhat "different" path with perpetual contracts. What's amazing about perpetual contracts is that a trader sets a price for a future date but without the expiration of regular futures contracts.
This means that the trader will be able to stretch it out more and see if how much they will be able to profit from the position. Please be advised that not all exchange/trading websites always offer perpetual contracts, there are only a few that support this feature and BitMEX.com is one of those websites.